DESTINATION 59: Hentiesbay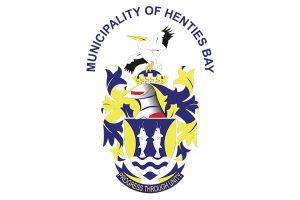 HENTIES BAY MUNICIPALITY
Angling......

Since Hentie van der Merwe discovered the fountain in the Valley, Henties Bay was renowned for its abundance in fish and fishermen flocked to this magical spot to share in the riches the sea so generously offered. In those years Hentie and his friends did not have fancy angling gear - they used a hand line secured to a stick, a piece of chain for a sinker and nails for hooks. Red bait and mussels were as plentiful as fish.

Today fishing is still great fun and more and more fishermen flock to Henties Bay to partake in this popular sport. The main attraction is not only the fish, but the wide open beaches where serious anglers with their 4x4 vehicles are heartily welcomed and where the whole family can enjoy endless days on the beach.

See our page Angling Routes for more information and photos regarding this curios phenomenon along our coast!

Book one of our registered and capable activity operators to make the best of your fishing experience. They do daily trips as well as longer excursions to the Skeleton Coast.

But do keep a few things in mind:
Get your fishing permit, do not violate the angling regulations and PLEASE do not litter on our beaches!

TORRA BAY AND TERRACE BAY
These two angling hotspots are situated in the protected area of the Skeleton Coast Park and are under management of Namibia Wildlife Resorts.

Torra Bay is only open during December and January and provide only camping. It is 265 km north of Henties Bay.

Terrace Bay is open throughout the year but provide only chalets on a DB&B basis - there are no camping facilities. It is situated 316 km north of Henties Bay.

You can only visit these two sites if a reservation is made through Namibia Wildlife Resorts and no day visits are allowed.