KGALAGADI WILDERNESS CAMPS
---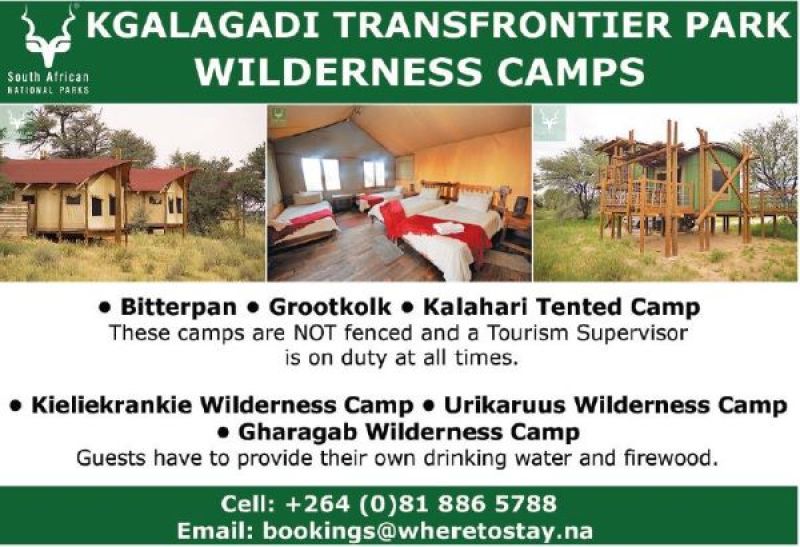 CONTACT:

CATEGORY:
Accommodation: National Park (with Accommodation)



ZONE:
Zone 39: Kgalagadi Transfrontier Park

---
Wilerness Camp

*Bitterpan
*Grootkolk
*Kalahari Tented Camp
*Kieliekrankie Tented Camp
*Urikaruus Winderness Camp
*Gharagab Wilderness Camp

Send a query via WhatsApp, then Kgalagadi Wilderness Camps can reply directly to your device.
Your message has been sent.
Copyright: © Where to Stay.
No parts of this website may be reproduced, stored in any retrieval system or transmitted in any form or by any means without the express, written
permission of the publisher. Extreme care has gone into supplying accurate information, however, no liability can be accepted by Where to Stay for any
errors or omissions that may have occurred.
Tel: + 264 81 886 5788
info@wheretostay.na